In the wake of the pandemic and global supply chain disruptions, Oronite has taken decisive measures to help maintain our commitment to deliver quality products safely and reliably, when and where our customers need them.  Through close collaboration and constant communication with our partners around the world, we continually optimize our manufacturing network and supply lines to help meet these unprecedented challenges.
Delivering consistent, high-quality products reliably and on time is our commitment.  During the pandemic, that commitment was put to its most strenuous test. Fortunately, our global presence gives us the strength and flexibility to adapt our manufacturing and blending capacity to rapidly changing circumstances. We have further introduced a number of solutions, including advanced tracking capabilities, forecasting tools and inventory management to help manage through raw material availability and transportation issues.  Our globally integrated supply chain complements our manufacturing, flexibility to ensuring reliable supply of components and additives.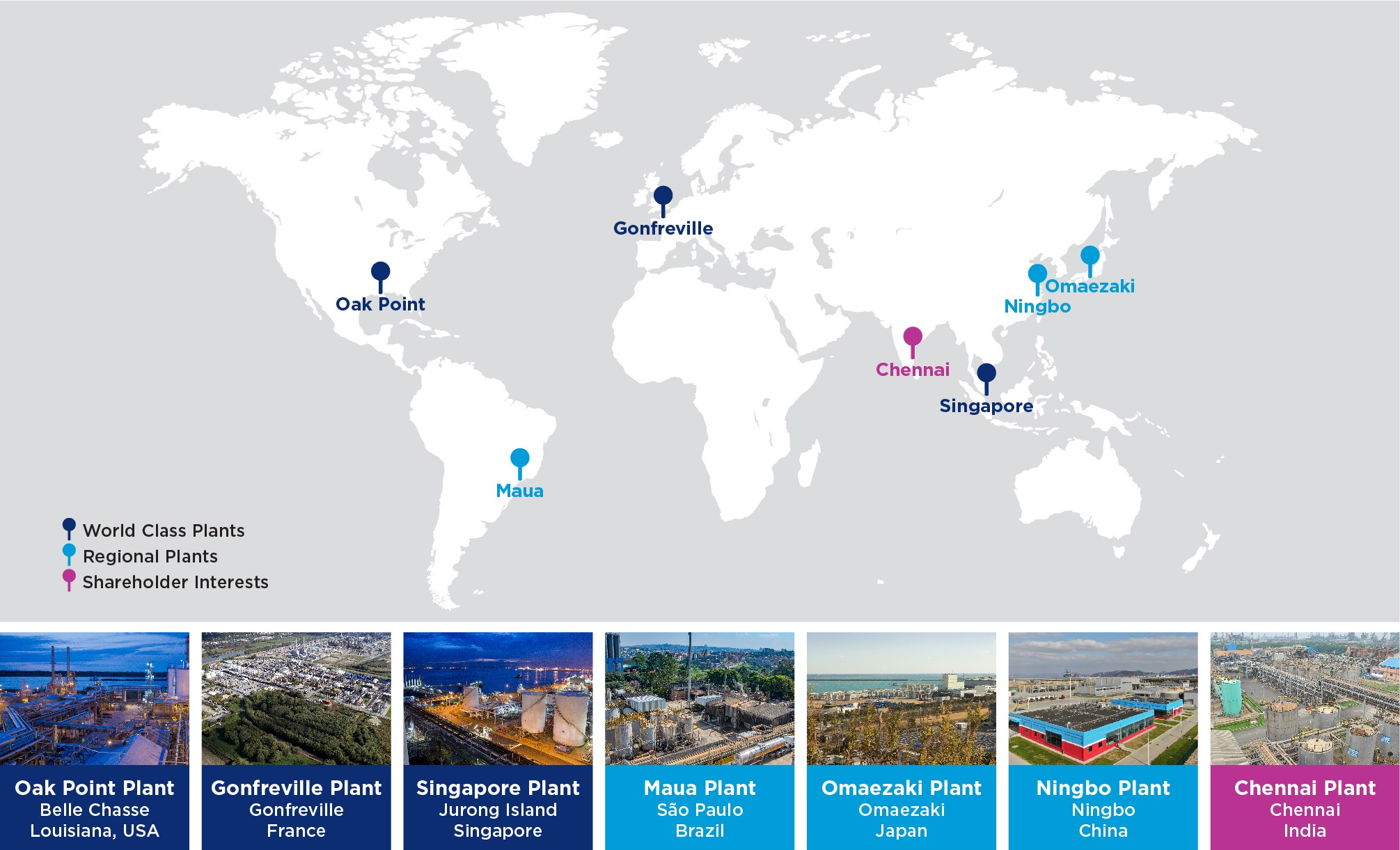 We operate three world-class manufacturing plants in strategic locations around the globe, as well as smaller facilities in Mauá, Brazil and Ningbo, China, and affiliated plants in India and Japan.  Each location leverages highly automated equipment and state-of-the-art control systems to provide the flexibility and capacity to meet demand.

Our company's values drive us to produce our products responsibly while protecting the environment and conducting our business in an ethical,  socially responsible manner. We support universal human rights, and the health of the communities where we work.  Learn more about sustainability at Chevron.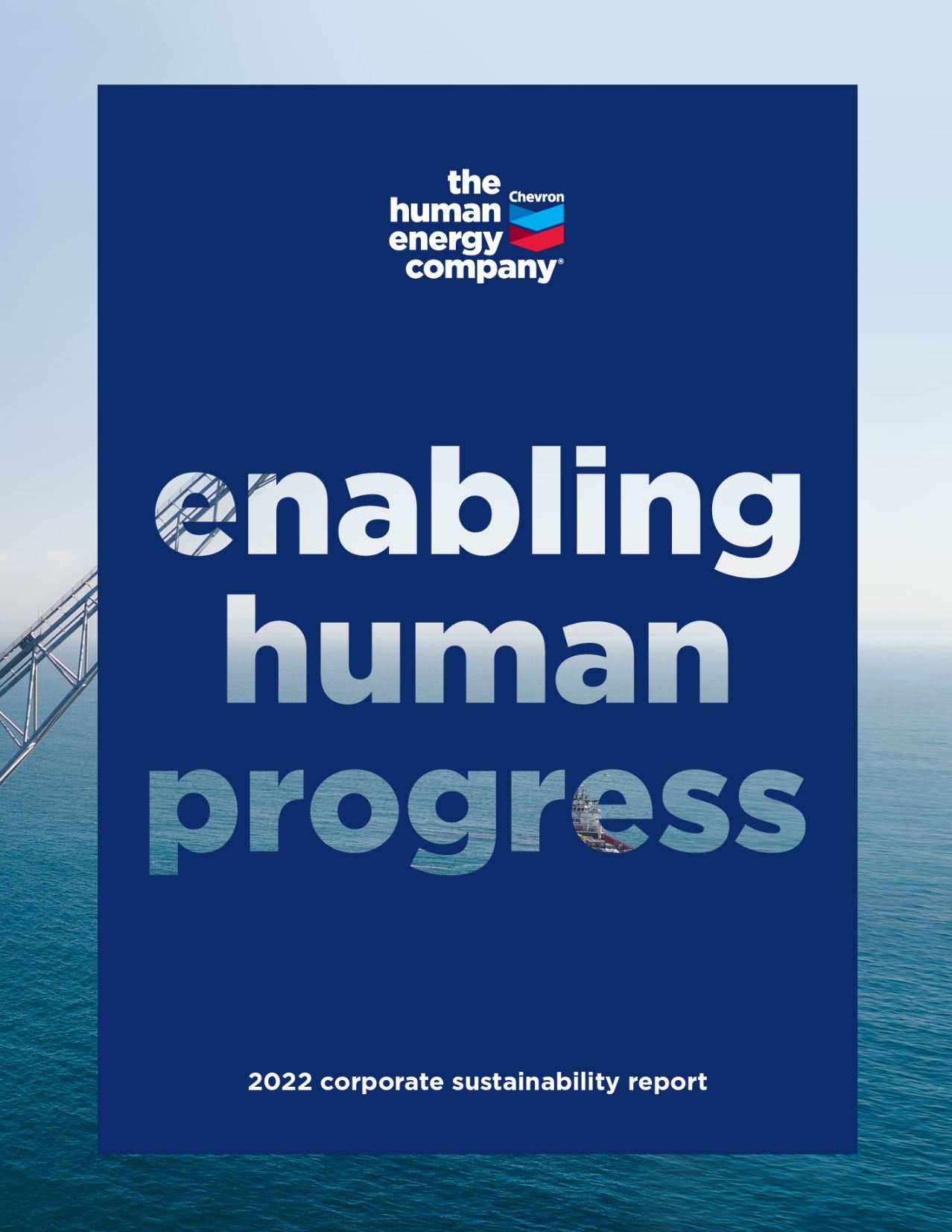 chevron corporate sustainability report
Our reporting focuses on environmental, social and governance (ESG) issues that matter to our customers, investors, host governments, local communities and employees.

2021 climate change resiliance report
We believe the future of energy is lower carbon, and we support the global net zero ambitions of the Paris Agreement. This report reflects our response to Chevron stockholders on net zero and our contributions to support our customers in addressing their emissions.

sustainability at Oronite

ISO 14001 is the internationally-recognized standard that sets forth the requirements for an environmental management system. Under this standard, we address all environmental issues relevant to our operations and put processes in place to mitigate our impact. Our manufacturing facilities in Gonfreville, France; Mauá, Brazil; Oak Point, Louisiana; and Singapore are ISO 14001 certified. All other Oronite facilities have received an attestation for ISO 14001.

Responsible Care® is a voluntary commitment by the global chemical industry to drive continuous improvement and achieve excellence in the performance of workforce health and safety, process safety, product safety, transportation safety, environmental stewardship, and security.  As a Responsible Care® company, Oronite, goes above and beyond government requirements and openly communicates our initiatives to the public.

Oronite's commitment to Responsible Care® extends to the entire supply chain including transportation, storage, usage and disposal. Product stewardship involves the close cooperation of Oronite workers, suppliers, third-party facilities, distributors, transporters, freight forwarders and customers. Oronite also meets the requirements of REACH, the European Union regulation on the registration, evaluation, authorization and restriction of chemicals.

Chemical health and safety information on all of our products is available to the public. 

diphenylamine antioxidants

Our quality assurance and blend personnel work as a team to manage manufacturing capabilities and anticipate customer requirements during commercialization. They work diligently to prevent product issues for customers and help resolve them quickly if they arise. We continually meet a high standard of quality. Our facilities in Gonfreville, France; Mauá, Brazil; Rotterdam, Netherlands; Oak Point, Louisiana; Omaezaki, Japan; and Singapore are certified to the ISO 9001 Quality Management System standard.

Oronite's key components are manufactured in each of our world scale plants to strict process guidelines, ensuring consistency across the globe. One global manufacturing specification ensures the same product is available from all major plants.

Good product integrity starts during research and development. We innovate products not only to meet the customer's performance requirements, but to adhere to high product quality standards.

product commercialization

We have a highly disciplined approach to bring a new product to market. Our program ensures the product not only meets industry-driven specifications, but is also rigorously examined for quality.

No matter where our product is produced, it is continuously made with the same level of quality and will perform as intended when the customer receives it.

This program ensures that each product we sell will perform as expected while we pursue continuous improvement of our processes for safety, efficiency and reliability.

Operational Excellence (OE) is at the heart of The Chevron Way - the vision, values and strategies that guide us to get results the right way. OE puts into action our core value to protect people and the environment in all our global operations. Oronite places the highest priority on the safety and health of our workforce and the protection of our communities.

Our Operational Excellence Management System (OEMS) is how we systematically manage risk and help ensure safety, reliability, and integrity across all our processes, operations and stakeholders. 

oronite builds new manufacturing capabilities in the Singapore manufacturing facility

The Future Expansion Project ("FEP") is a major capital investment project that brings additional detergent component manufacturing and complex blending capabilities to the Singapore facility. With its completion in 2022, the plant is now capable of blending additive packages with more complicated component profiles, utilizing a higher proportion of SMP-made components.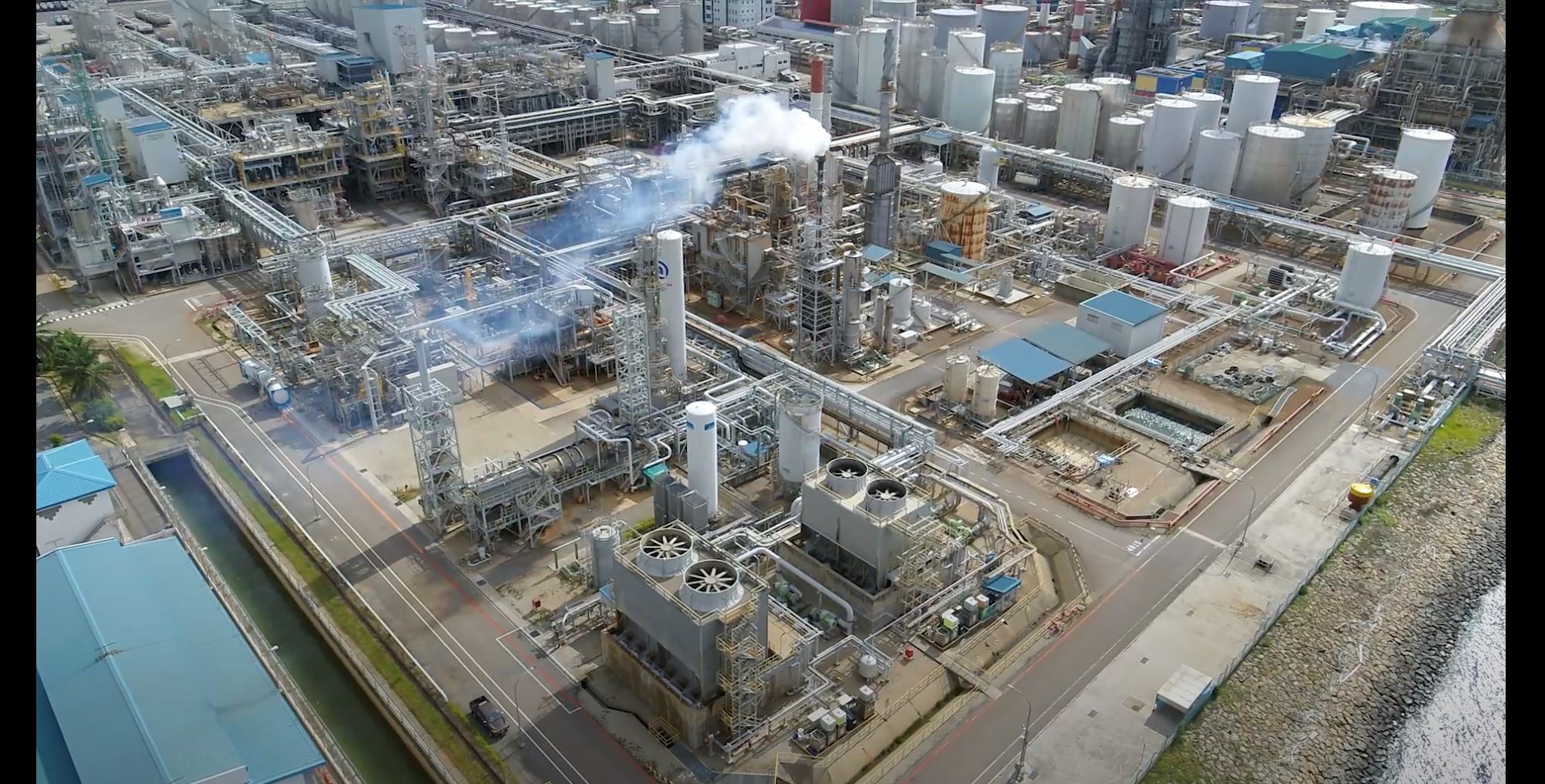 product stewardship: chemicals policy
Oronite adheres to an internal policy to place new products on the market that, when possible and without compromising safety or reliability, do not contain more than 0.1 percent (w/w, per weight) of a given priority substance. Priority substances include those, for example, that are known to be carcinogenic; reprotoxic; mutagenic; or persistent, bio-accumulative and toxic (PBT). Oronite routinely evaluates opportunities to reduce or eliminate priority substances from the company's product lines

This website contains forward-looking statements relating to Oronite's operations that are based on management's current expectations, estimates and projections about the petroleum, chemicals and other energy-related industries. These statements are not guarantees of future conduct or policy and are subject to certain risks, uncertainties and other factors, many of which are beyond the company's control, including government regulation and oil and gas prices. Chevron Oronite is a subsidiary of Chevron Corporation. See Chevron's Forward-Looking Statements Warning on Page 59 of Chevron's 2022 Sustainability Report.