We work with over 30 standards bodies, industry associations, chemical and additive industry associations, and testing and certification groups. This helps us to ensure that we meet product specifications as they are defined throughout the world.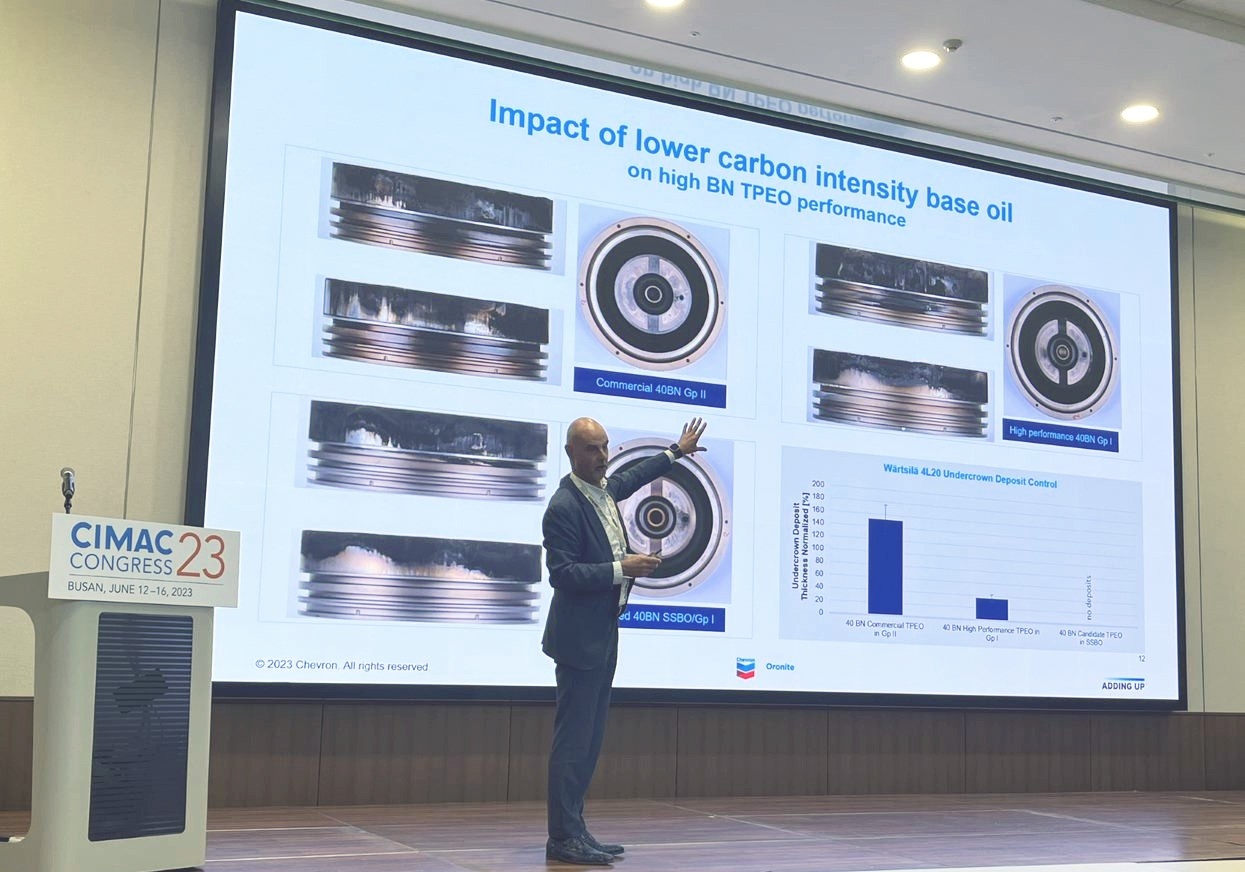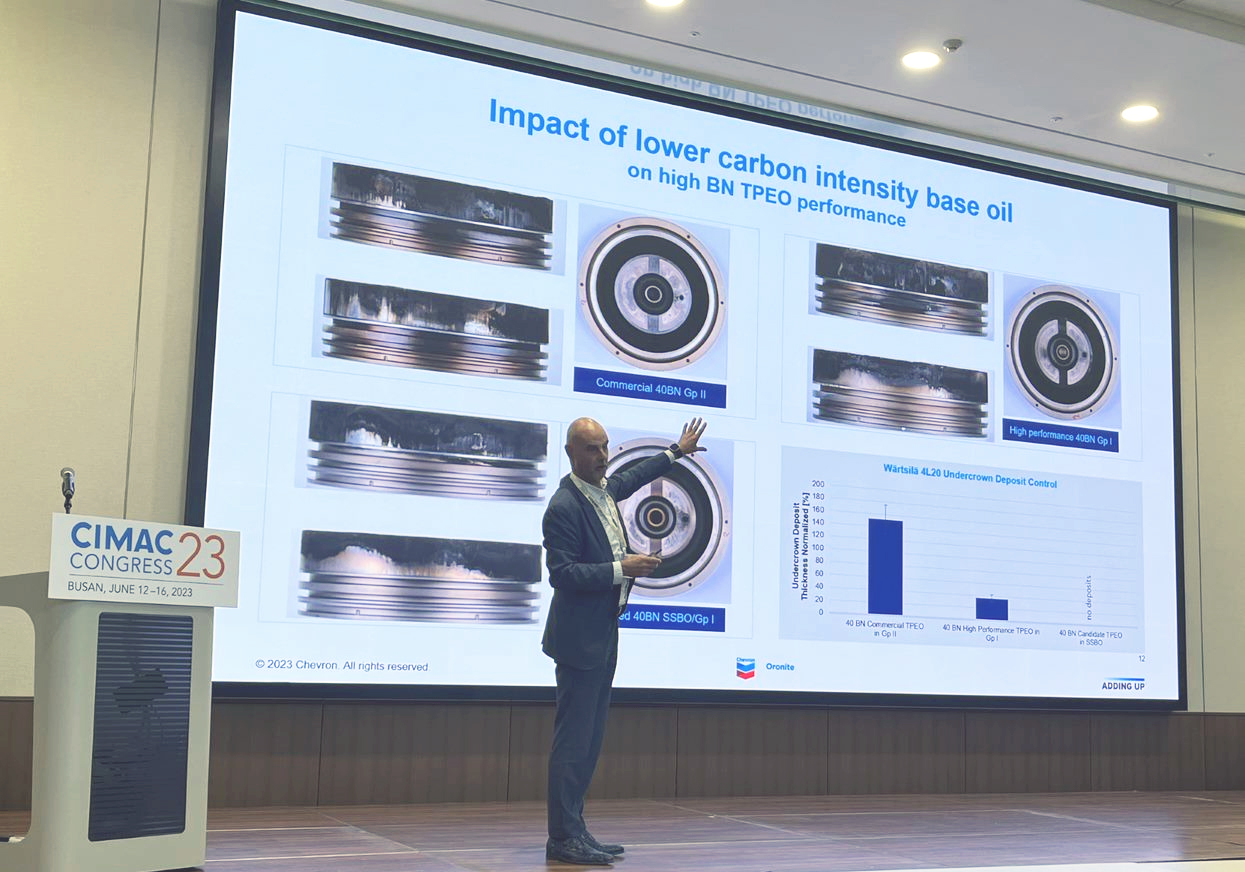 Chevron Oronite's Marcel Verlinde, Senior Research Engineer, speaks at CIMAC about the role of lubricants in lowering the Carbon intensity of marine transport.

industry involvement in the americas

ASTM
The American Society for Testing and Materials helps to develop and manage analytical bench and engine tests, defines test standards and specifications and certifies laboratories. Oronite is a member of the Heavy Duty Engine Oil Classification Panel and the Passenger Car Engine Oil Classification Panel. 

ACC
The American Chemistry Council governs engine test protocol standards and data reporting.Oronite was a charter member and is currently the chair of the Petroleum Additives Panel.

API
The American Petroleum Institute defines engine oil performance quality categories, helps to manage the engine oil licensing and certification system (EOLCS), and defines viscosity grade read across and base oil interchange guidelines.

ILSAC
The International Lubricant Standardization and Approval Committee is composed of Japanese and U.S. automobile manufacturers. ILSAC initiates and promotes the development of passenger engine oil performance specifications.
ILMA
The Independent Lubricant Manufacturers Association advocates for lubrication industry issues and provides technical and educational resources. Oronite sponsors the #LubeTrends virtual town hall series, which cover relevant topics and trends in the industry.
industry involvement in asia pacific

industry involvement in europe, middle east and africa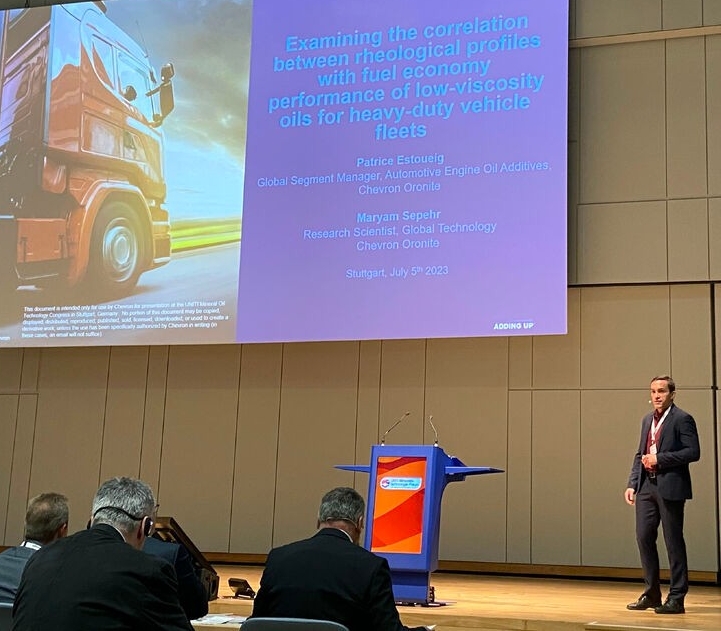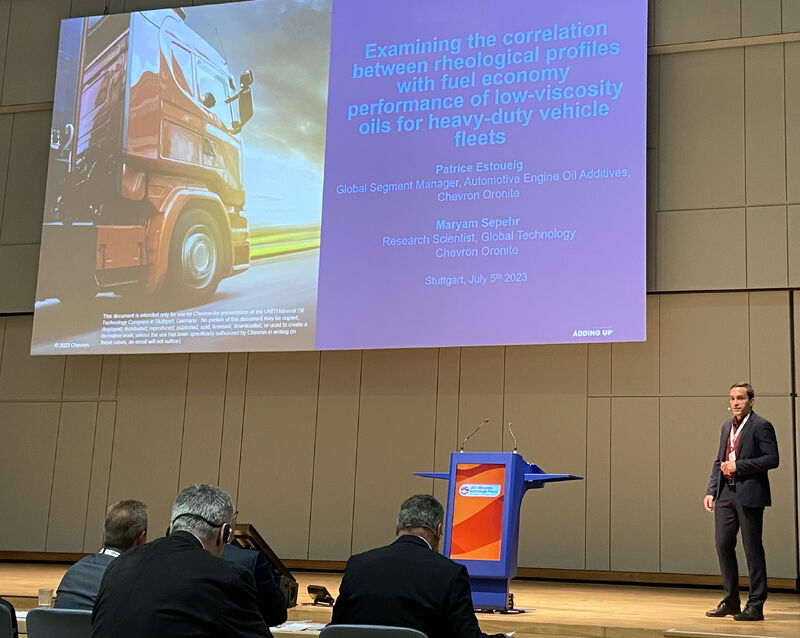 Patrice Estoueig, product line manager for Europe, Africa and the Middle East., speaks at the UNITI Mineral Oil Technology Congress 2023. Patrice shared a presentation on Chevron Oronite's work to develop additive solutions that help support newer heavy duty engine hardware and lower viscosity engine oils, both of which can help progress lower carbon solutions through improved fuel efficiency.

ACEA
Association des Constructeurs Européens d'Automobile (ACEA) defines and updatesthe ACEA oil sequences and their performance specifications.
ATC
The Additive Technical Committee governs engine tests standards and data reporting.
ATIEL
Association Technique de I'Industrie Européenne des Lubrifiants defines viscosity grade readacross guidelines and defines base oil interchange guidelines.
UKLA
The United Kingdom Lubricants Association actively represents member companies' interests both at home and overseas. The UKLA is actively engaged with other trade associations, such as UEIL, on matters impacting the industry. They work through participation in consultation, representation and lobbying to United Kingdom and European government and industry authorities.
UEIL
The Union of the European Lubricants Industry represents the interests of the lubricants industry in Europe, with a special focus on subject matter experts and independent companies that produce lubricants and metal processing fluids essential for the automotive and industrial sectors.
UNITI
Bundesverband mittelständischer Mineralölunternehmen e.V. is the German association of small- and medium-sized mineral oil companies. UNITI provides a wide range of expertise in the fields of fuels, lubricants and heating oil, and represents around 90% of SME mineral oil companies in Germany.