Our supply chain is unsurpassed in the industry. We have world-class manufacturing facilities in three key demand areas around the globe, supplemented by regional plants and plants where we hold shareholder interest. The strategic locations and scale of our operations help us offer exceptional reliability today. We continue to grow and evolve our supply chain to stay well positioned for the future.

recent investments at our plants around the world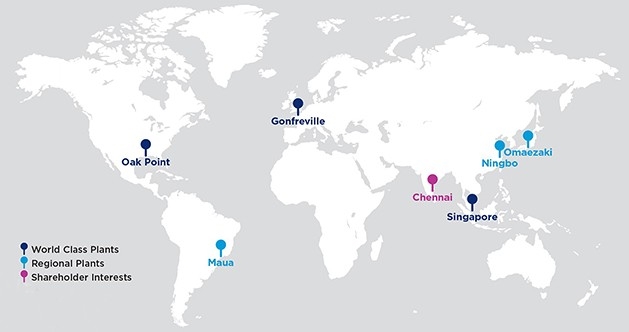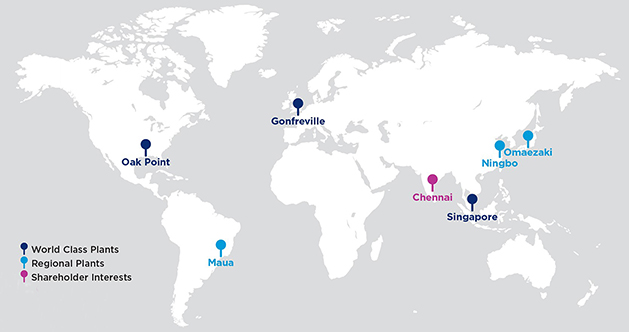 Gonfreville plant - Several blending and shipping investments to meet the increasingy complexity of mixtures.

Singapore plant - Carboxylate plant expansion, doubled Oronite's global capacity. 
Oak Point plant - Expanded component manufacturing and blending capabilities to improve automotive lubricant additives production. 
Ningbo plant - Blending and shipping operations began and continue to be expanded. 
Chevron Oronite Ningbo plant in China
Recognizing the importance of the China market, Chevron Oronite first established its presence with a sales office in Beijing back in 1998. Twenty-five years later, the company's footprint in China has expanded with another sales office and Technology Support Center in Shanghai, and the new manufacturing plant in Ningbo, Zhejiang province.