From advanced engine technologies to fuel-agnostic engines, the energy transition is happening. Chevron Oronite embraces the challenges and opportunities to provide innovative lubricant and fuel additive solutions designed to meet the needs of evolving engine technology in a changing world.
As the only additive supplier wholly owned by an energy company, Chevron Oronite can offer access to unique resources and integration opportunities that create value for our customers.
Hear about the ongoing research on hydrogen as an alternative fuel in Chevron Oronite's article in Lube Magazine, titled "The emergence of hydrogen fuel: what it means for lubricant additive suppliers."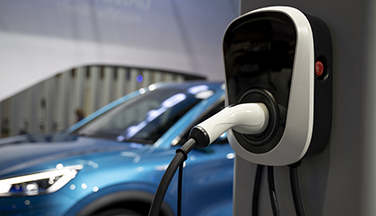 Read TLT Magazine's article titled "Test methods for evaluation of electric vehicle drivetrain fluids." The article is based on a webinar by Chevron Oronite's Rebecca Warden that was presented at STLE Education on Feb. 16, 2022.  Read article >
technology innovation around the globe
Backed by over 400 patent families across our portfolio, Chevron Oronite delivers innovative technology through a network of research and development assets and resources, including state-of-the-art engine testing labs and multiple research centers. Millions of hours of rigorous testing and real-world use helps Chevron Oronite to continue enhancing and advancing technology for a wide variety of industries and applications.