Ship owners and operators need to trust that their lubricants can deliver under any circumstances. Our marine lubricant additives are designed to protect and enhance performance for a variety of engines. We work closely with our customers and OEMs to prepare for the upcoming changes in the marine lubricants landscape driven by the IMO's 2050 decarbonization targets.

adding up™ in marine lubricant additives

As a leader in marine lubricant additive technology, we leverage relationships with original equipment manufacturers and monitor key industry trends in the marketplace. This enables us to deliver timely new products to help meet evolving lubrication needs and emission regulations.

Our innovative technology, enduring relationships and exceptional reliability continue to add up for our customers. Oronite offers a technical team dedicated to marine additive development and reliable logistic support through a global supply capability. We make continuous investments in our manufacturing plants, for example in Asia Pacific, where we have a strong presence. Our robust global product line has undergone extensive field testing and offers components and formulated packages customized for marine applications. And we have unique relationships with key industry stakeholders and superior knowledge of the market, which enables collaboration and sharing insights with our customers.

The marine industry is constantly facing new challenges. New fuels will be used to meet the IMO's decarbonization targets. More complex engine designs are being introduced that deliver power at reduced emissions. Slow steaming has become an accepted practice to reduce both emissions and fuel consumption. For the marine industry, being able to rely on lubricants is now more important than ever.

Our large-scale marine technical center of expertise is equipped with the most sophisticated product screening, testing tools and an engine performance testing lab.

Located in Rotterdam, Netherlands

OLOA® 49835 additive package

OLOA® 49835 was specifically designed for engines running on ≤0.5% sulfur fuels to help neutralize acids in the engine and provide detergency to keep the engine clean. This newly formulated 40 BN marine cylinder lubricant additive solution was extensively tested with a specially-blended 0.5% sulfur hybrid fuel to meet the expected fuel requirements of IMO 2020. OLOA 49835 is OEM approved in Group I and Group II base oils by MAN Energy Solutions and approved in Group I base oil by WinGD (Group II base oil field testing is in progress).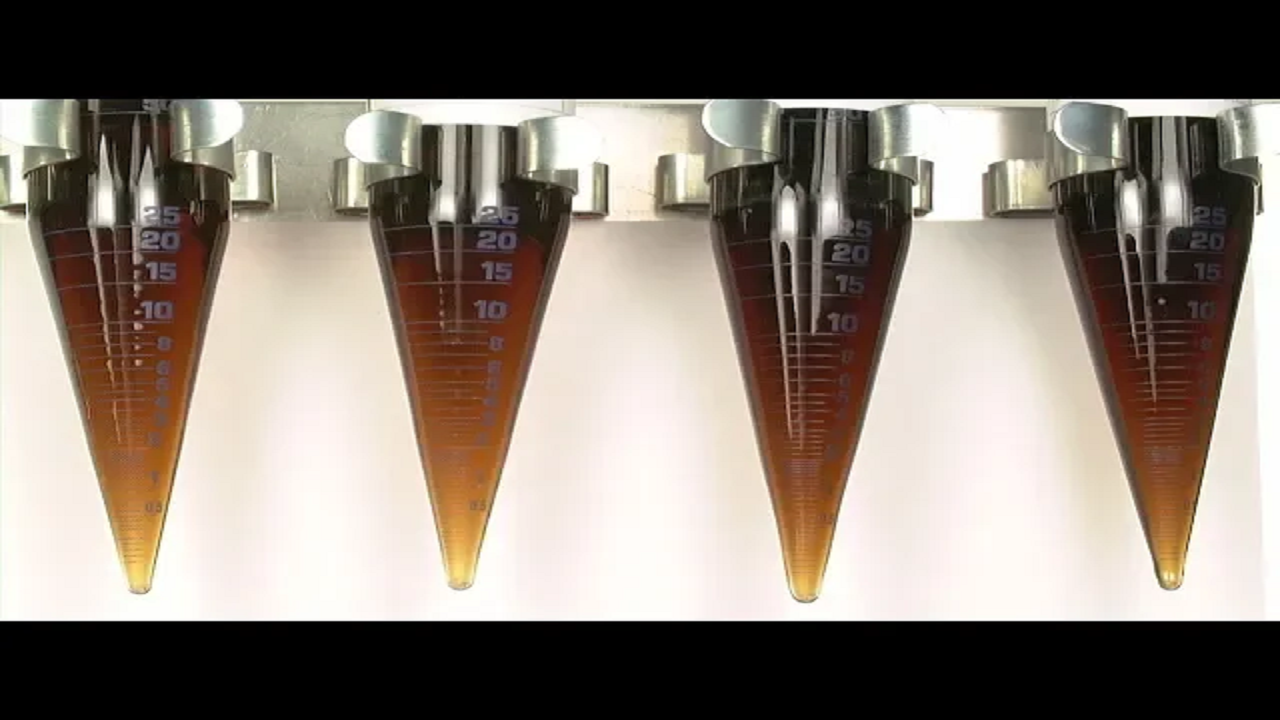 OLOA 49835 product launch

In response to IMO 2020, Oronite recognized the need to develop a new 40 BN marine cylinder lubricant additive solution to match the new lower than 0.5% sulfur fuel level. OLOA® 49835 is the latest addition to Oronite's Marine And Power generation System product portfolio, also referred to as MAPS™.

OLOA® 49838 was specifically designed for the latest generation of highly corrosive slow speed marine engines operating on high sulfur heavy fuel oils (HFO). This 200 BN marine cylinder lubricant additive solution was developed to help lubricant marketers and ship operators transition to the new sulfur limit in marine fuels regulations set by the International Maritime Organization (IMO), also known as IMO 2020.

OLOA® 48027 was developed to provide exceptional performance in 20 to 55 BN TPEO lubricants designed for engines operating with residual fuel. This technology enables Group II finished oils to meet the performance of Group I based products from major marketers. That means operators can have higher lubricant quality that helps keep their engines clean while operating in diverse environments.

maximizing value with MAPS™

Developed from the latest marine additive technology, Chevron Oronite's MAPS™ portfolio consists of packages that can be used to blend a complete slate of oils for Marine and PowerGen applications. MAPS™ technology has been extensively tested by a proven in-house development program and in real-world conditions. The product portfolio will continue to expand to meet the increasing demands of the marine industry, including the new fuels that will come into play in the marine industry. Known as "IMO 2020", the rule limits the sulfur in the fuel oil used on board ships operating outside designated emission control areas to 0.50% m/m (mass by mass) - a significant reduction from the previous limit of 3.5%.

Traditionally, the marine market has used heavy fuel oil, which is characterized by its high-sulfur content. With the introduction of emission control areas and the introduction of the "IMO 2020" legislation which limits the sulfur in the fuel oil used on board ships operating outside the emission control areas to 0.50%, the use of low-sulfur fuels has increased significantly. Oronite has developed customized marine additive formulations that contribute to improve the performance of different types of engines:

Two-cycle, slow-speed crosshead engines, which require an MCL that is injected into the cylinder during operation and an SO that lubricates the crankcase.
Four-cycle, medium-speed trunk piston engines, which require a single lubricant, commonly known as a trunk piston engine oil (TPEO) because they have a common sump for the cylinder and crankcase.

These types of engines are typically used as:
Propulsion engines for large deep-draft and coastal vessels
Auxiliary engines installed on vessels
Engines for stationary power generation

By applying our expertise and industry network, such as our close original equipment manufacturer (OEM) relationships, we can provide insights into the trends and market drivers in the marine industry and offer solutions that help give our customers a competitive advantage.

MAN ES 40BN Cat II MCL approvals

In December 2021, Oronite passed the Main No Objection Letter (NOL) test from MAN Energy Solutions (ES) with two 40BN MCL additive formulations designed to meet the new category II (Cat II) MCL lubricant requirements. Both new additive formulations have gone through rigorous testing in both lab and marine test engines. The Main NOL service tests were executed on vessels equipped with MAN two-stroke engines.  These lubricants are applicable for all engine types and recommended for MAN B&W two-stroke engines, Mark 9 and higher. Customers who want to obtain a read across approval based on these additive formulations must run their own field Confirmation test before a full NOL can be issued.  

Oronite's article "IMO 2050 Decarbonization Targets - Implications for Marine Fuels and Lubricants" was featured in The Japan Institue of Marine Engineering

additive technology for 200 BN MCL

Vessels that have installed an exhaust cleaning system (i.e. scrubber) and can continue to bunker and burn heavy fuel oil (HSFO) require high BN marine cylinder lubricant for proper lubrication and the control of cold corrosion. In preparation for IMO 2020, Chevron Oronite has developed and marketed additive technology for the formulation of 200BN marine cylinder lubricants as an extension to their marine additive portfolio. Test results demonstrate 200BN marine cylinder lubricant (MCL) was as effective as 100BN marine cylinder lubricant at controlling engine liner wear, at half the lubricant feed rate compared with 100BN marine cylinder lubricant commercial references.

meeting changing performance requirements

The current business environment is creating pressure on ship and power generation operators to economize by seeking options to reduce fuel consumption, reduce lubricant costs and improve engine efficiencies. These current and future trends will combine to create the need to identify, develop and commercialize improved lubricants to address the changing performance requirements demanded by changes in marine engine designs and expanded slate of alternate marine fuels such as distillate, LNG and low-sulfur fuel oils. Read more in this article published by the Society of Tribologists and Lubrication Engineers (STLE).

marine diesel cylinder engine oils: lubrication challenges impacted by operating conditions and regulations

How will your marine lubricant deliver the performance needed to meet the latest challenges?

field testing capabilities
Field testing is an integral part of the product development process. Meeting the needs of the changing market requires new additive and formulating technology that meets the most demanding performance requirements. Conducting rigorous field tests is one way Oronite is committed to providing solutions that are proven in real-world conditions.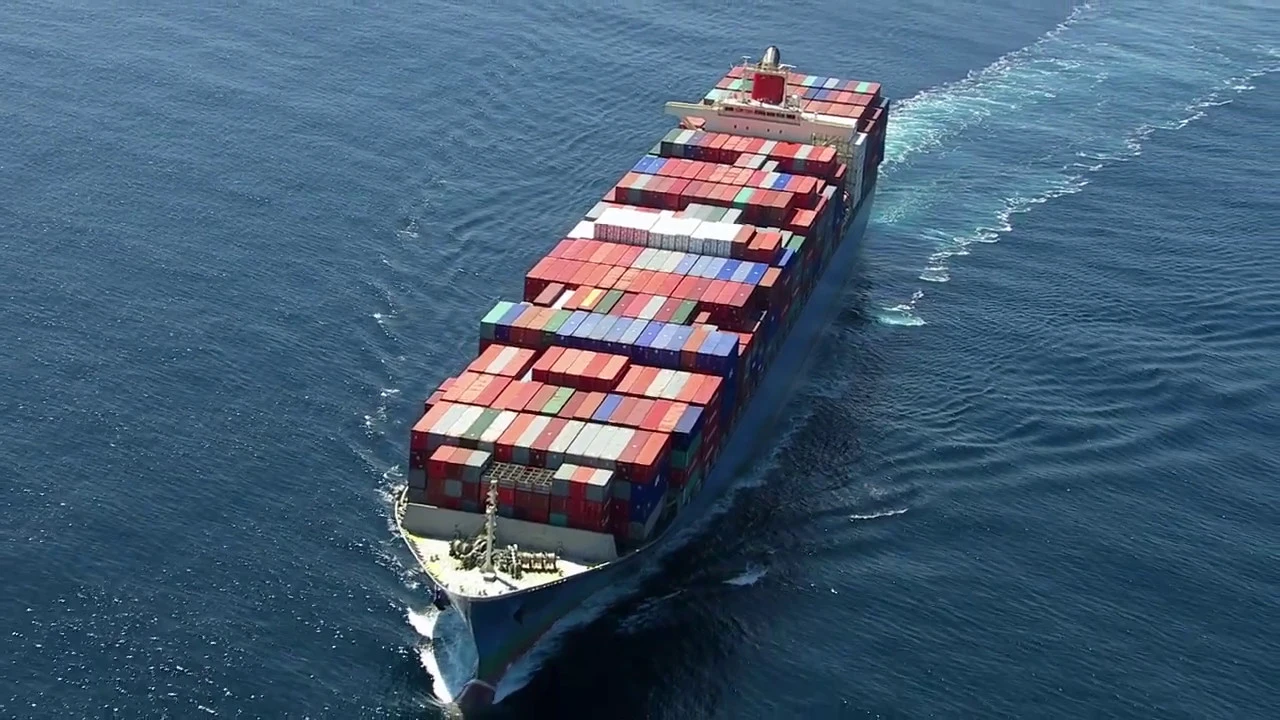 Chevron Oronite: Marine Field-Testing Capabilities

Oronite's experienced team, extensive resources, and network of well-established relationships combine to form an industry leading field-testing capability. As a leader in marine lubricant additive technology, Chevron Oronite provides a high-level overview of its inhouse engine testing and field-testing capabilities.

engine and field testing for TPEO

Major changes are underway for marine trunk piston engine oils (TPEOs). The use of distillate fuels in combination with the increased application of the API Group II base oils, the demand for longer drain intervals and lower lubricants consumption present significant technical challenges. Read more in this article published by the Europe, Middle East, Africa edition of Lubes 'N' Greases.

engine & field tests key to marine lube development

How will your marine lubricant deliver the performance needed to meet the latest challenges?

CIMAC congress participation

Conseil International Des Machines A Combustion (CIMAC) is the international council on combustion engines. It is a worldwide, non-profit association with members representing 26 countries in America, Asia and Europe. Chevron Oronite has collaborated with CIMAC to publish the following papers.

Emission regulations can indirectly affect the lubrication requirements for large-bore diesel engines. The impact of low-sulfur distillate fuel on the lubrication of 2-stroke crosshead diesel engines is examined.

Oronite, along with Johnson Matthey and ExxonMobil, is helping the marine industry understand whether lubricant requirements will need to change.

Engine and field testing have become an integral part of lubricant and additive development for trunk piston engine oils.

Fuels of the Future -Service Experience with New ≤0.50%Sulfur Marine Fuels.