Oronite delivers highly effective lubricant additive technology for heavy duty diesel engines. We have a long list of firsts in diesel engine lubrication starting with our invention of detergent additives in the early 1930s. We are constantly adapting and optimizing diesel engine lubricant additive technology to meet original equipment manufacturer (OEM) and customer requirements. And the results are reduced wear and viscosity changes related to soot, reduced ring sticking and excessive deposits in the ring belt, minimal downtime for equipment and vehicles, and an increase in engine life.

Oronite's strong relationship with major engine manufacturers provides early access to evolving engine technologies, allowing us to deliver high-performance component packages that meet our customers' future needs. Our heavy duty engine oil (HDEO) additive products are extensively field tested in a wide range of engines and service to help ensure proven, high performance. 

featured articles and videos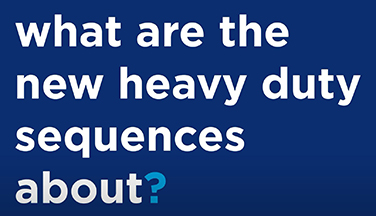 Update on ACEA HD oil sequences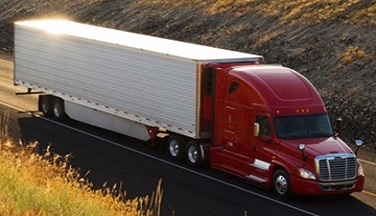 PC-12 development advancing
Oronite's latest HDEO additive packages offer you the benefits of a universal oil to help simplify your logistics without sacrificing wear protection. The API CK-4, FA-4 and ACEA E- and F-category additive packages feature our FrictionRelease™ friction modifier component designed specifically for heavy duty motor oils. 

OLOA® 61530/61519 - These additive packages provide value and flexibility to lubricant manufacturers for their heavy-duty needs, helping them reduce emissions and improve fuel efficiency without compromising engine durability. They are adapted for mixed fleets and off-road vehicles in construction, agriculture, quarries, and mining meeting Euro IV stage emission norms.
OLOA® 61005B is a heavy duty additive package for trucks meeting Euro IV & V emission standards, with or without after treatment systems. It is also backward compatible with older generations of trucks meeting Euro I, II & III.
Oronite's extensive heavy duty engine oil main cascade is composed of 4 additive packages.
OLOA® 59880 is a heavy-duty engine oil package designed to cover Euro IV equipment and earlier and recommended for both on road and off-road equipment.
OLOA® 59770 is a flexible high performance additive suitable for Euro IV diesel engines and recommended for off-road and extensive on-road equipment also covering passenger car applications.
OLOA® 59766 is an optimized and cost-effective package for general applications suitable for Euro III and IV engines and particularly adapted for busses and trucks.
OLOA® 59762 is an economic additive package suitable for Euro II and Euro III engines appropriate for busses, trucks, and off-road equipment.
The cascade allows you to blend a large range of finished oil for multiple applications. With treat rate cascade or few boosters, it is possible to link the economic profiles to an optimized package and to a high-performance lubricant. With one or two packages, you have the possibility to design a complete range of lubricants for heavy-duty engines and for passenger cars, high tier trucks, and stationary engines.